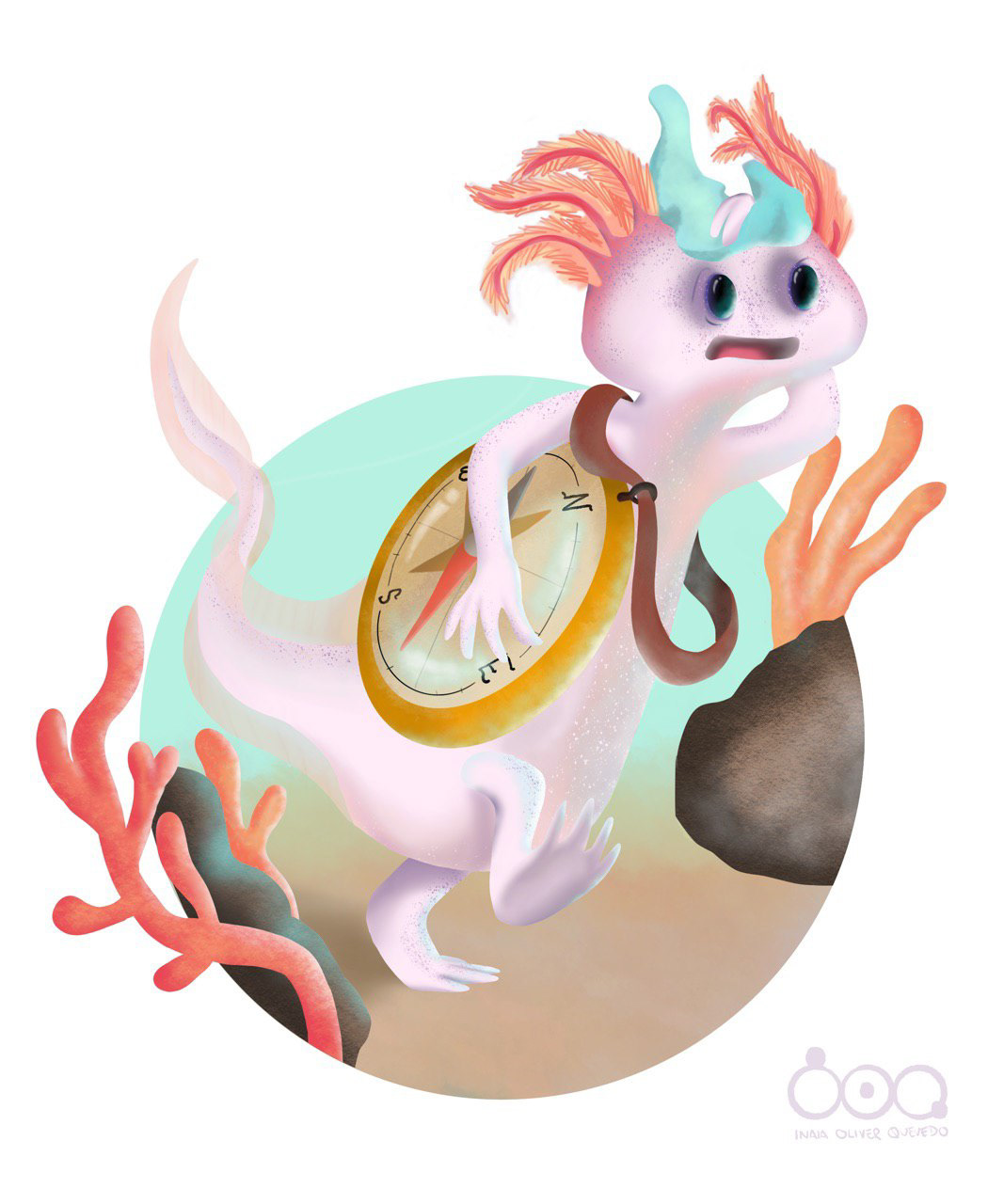 Meet Motxu. He's not a natural-born adventurer, but ever since he found that big-ol' compass stuck on the reef at the bottom of the ocean when he was still just a baby larva, he's been carrying it around waiting for the moment he would need it.

Other creatures of the ocean made fun of him, not being able to understand why he would need such a strange and foreign artifact, and they would tease him calling him names and saying things like "are you axoLOST, or something?"

But he never left that old and rusty compass behind, and sure enough, one day everything changed unexpectedly, and the time came when he would need it in ways he had never imagined. It would be the key for the adventure of a lifetime.
Os presento a Motxu. No es un aventurero nato, pero desde que encontro su compás gigante atascado en un coral en el fondo del océano cuando apenas era una larva bebé, lo ha cargado consigo esperando el momento en el que lo necesitaría.
Otras criaturas del océano se reían de él, ya que no entendían por qué necesitaría un artefacto tan extraño y diferente, y se burlaban llamándolo con apodos y diciendo cosas como "¿acaso estás perdido?"
Pero él jamás dejó atrás aquel compás antiguo y oxidado, hasta que un día todo cambió inesperadamente, y llegó el momento en que lo necesitaría para cosas que nunca habría imaginado. Sería la clave para la aventura de su vida.